IN A SYSTEM WHERE "RIGOR" IS THE BUZZWORD OF THE DAY, WHAT ABOUT

RIGOR OF CHARACTER

?
HOW CAN WE CONVEY TO OUR STUDENTS THAT THEY'RE WORTH

MORE THAN A TEST SCORE

?
BY PLACING AN EVER-GREATER EMPHASIS ON STANDARDISED TESTING, ARE WE

JUST SETTING OUR STUDENTS UP FOR FAILURE

?
ARE WE

TEACHING WHAT MATTERS

?
WHERE CAN YOU FIND RESOURCES THAT

MATCH YOUR ETHOS

,

VALUE YOUR STUDENTS' CHARACTERS

AND

"GET" THE ISSUES

K-12 EDUCATORS ARE FACING?
Uniquely creative K-12 resources aimed at valuing character, resetting your students' test/life balance and teaching what counts
Particularly popular with Elementary schools, The Outstanding Teaching Pack is a special offer designed for those who want fifteen of our downloads in one go. The Pack consists of:
* These two resources can be personalised for you.
And now including...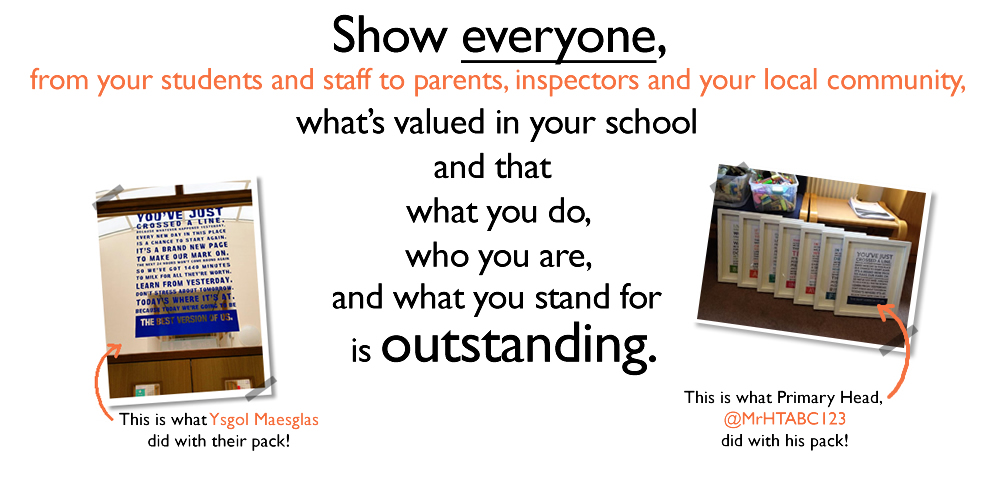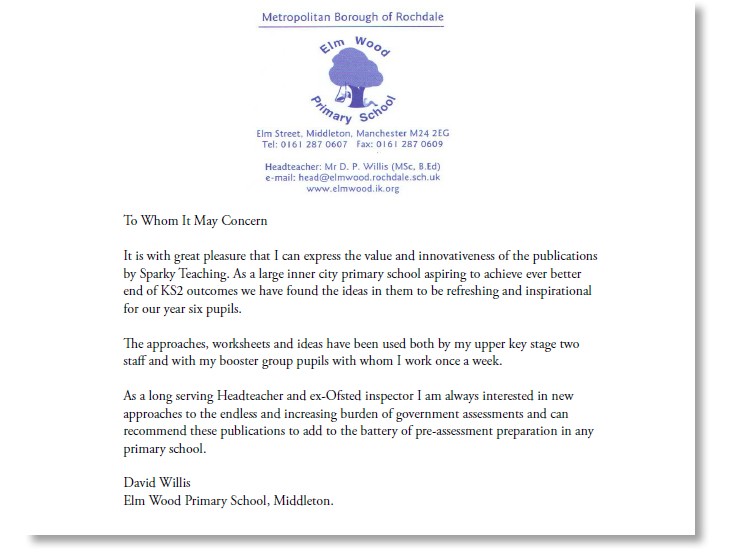 In case we haven't met, we're a company who, hopefully, do things slightly differently than most. These aren't your run-of-the-mill teaching resources and we hope that, whether you're an experienced Principal leading a school, a school administrator or a new teacher just starting out, you're sparky enough to appreciate what we do. Your students will, we promise. Why? Because we put them first. Everything we do is designed with them in mind and with the sole intention of helping learning to stick.

Why buy The Outstanding Teaching Pack?
- Close attainment gaps in English and Maths using innovative and inspiring ideas
- Achieve better outcomes without losing any of your school's creativity, character and community in the process
- Promote a growth mindset across your school
- Foster creative classrooms
- Ensure children reach their true potential
- Reinforce your core values
Interested?
The Outstanding Teaching Pack (US Version) costs $77 (as part of our current less-than-half-price offer!). Click the direct payment button below which will send you to a secure PayPal checkout. Once you have paid the $77, click the small link that tells you to go 'back to Sparky Teaching' You will then be redirected to a page where you will be able to download all twelve resources (separately!). Once we have processed your payment, you will also receive an e-mail from us containing a link to the download page.
This edition of The Outstanding Teaching Pack is copyright Sparky Teaching 2016 (individual resources have differing copyright dates).