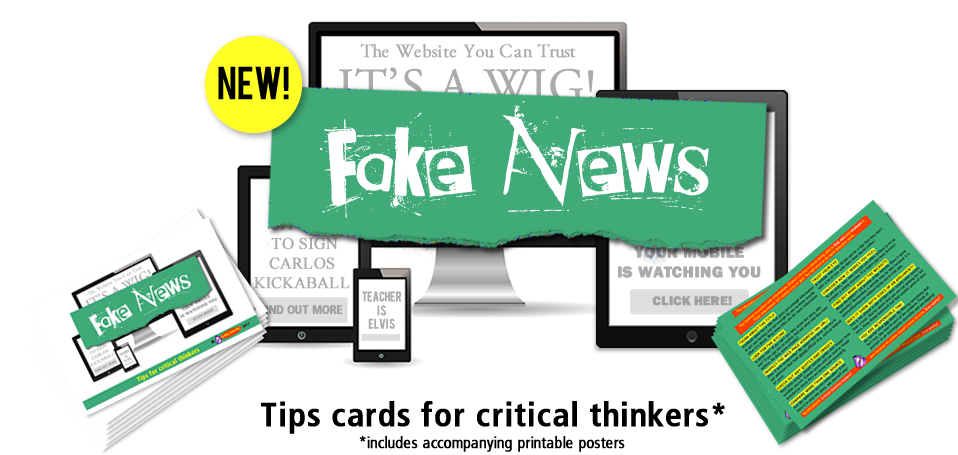 Above button is for U.K. purchases only. For overseas purchases, please see below.
Help your students navigate online with a critical mind.
Our new Fake News tips cards address something that is becoming increasingly important. Not only do our students need the ability to use the internet safely, they need to be able to have strategies for how they understand what they find. As usual, your students are at the centre of what we do, so when designing these, our aim has been to provide advice that will prove invaluable when on the internet. Whether you call it propaganda, clickbait or fake news, our students need to be able to approach what they read with common sense and critical thought.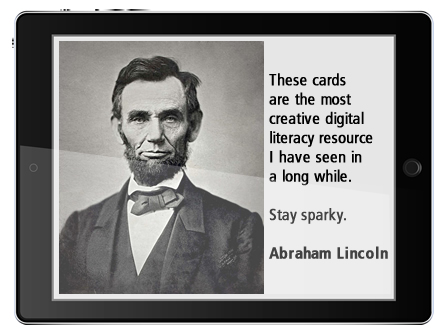 The idea is that these cards should supplement your current classroom practice on e-safety, digital citizenship, research skills and critical thinking. They should give you a starting point for class discussions and accessible advice to provide students with for the place they need it most - when they are sitting next to a screen. When you receive your cards, we'll also send you a link so you can download a PDF containing a printable posters and an article to accompany them. We can imagine schools using them with particular year groups or even (as we've seen with our e-Sense Travelcards) for whole school projects. If you are buying a large batch for your school, remember to take a copy of your PayPal receipt to claim the costs from your budget.
Printed on 400gsm silk coated card, the cards are 54x85mm. Prices for UK orders are as follows (see below for overseas orders):
- Batch of 50 cards = £16.50
- Batch of 100 cards = £28.00
- Batch of 500 cards = £75.00
- Batch of 1000 cards = £118.00
Postage and packaging is included in the price. If you require alternative amounts, get in touch and we'll give you a quote. For UK orders, use the button at the top of the page to choose the amount you'd like. You will be then taken to a secure Paypal page to complete your purchase. We will need your full address to post the cards on to you. Remember to keep a copy of your receipt if you intend claiming the cost of your purchase from your school budget.
Need them posting overseas? (non-UK orders)
Use the button below to purchase your pack size. Overseas postage is included in each pack price.
This button is for OVERSEAS purchases only (non-UK). For UK purchases, please see the button at the top of the page.
If you like these, you'll also like our e-Safety Travelcards!
'Fake News' cards are copyright Sparky Teaching 2017.