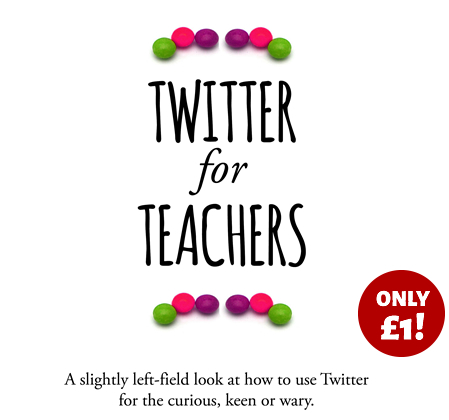 Twitter for Teachers is a 20-page PDF guide to Twitter that is taken from a series of posts we made back in 2014. It was written with those people in mind who are unsure how to get started with Twitter and those who are sceptical about its benefits. It's our opinion that it is one of the most important developments in CPD in recent years (if not the most important) if it is used effectively. This is a guide to buy (it costs £1) and show your staff. It explains Twitter through the medium of candy. Trust us, it works.

To download your copy, simply pay the £1 via the Paypal button below. We will send you your download link via email when your order has been processed.
Please support us by tweeting / sharing / talking about this resource with those you think would appreciate it.
This edition of Twitter For Teachers is copyright Sparky Teaching 2014.