Nov 9, 2017
Category: Blog post Teaching Tags: books, maths, resource, review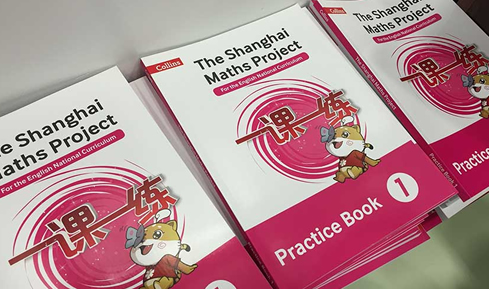 For the past year or so we've been working as part of a large team writing resources for Harper Collins' Shanghai Maths Project. In a nutshell, the project began when Collins took Shanghai's popular 'One Lesson, One Exercise' pupil books, translated them into English and aligned them with the National Curriculum. And so a rather large ball began to roll…
But, what good is a practice book if you aren't given some hints as to the activities you can do to support them? This is where the writing project began… As part of a team of writers, we have been helping to write a set of comprehensive teaching guides to support these pupil books — they're in-depth, inspiring and will give you ideas as to how to implement Shanghai-esque strategies in preparation for your students working through the questions in the Practice Books. The Teacher Guides also provide activity ideas for how to support those who haven't quite mastered the LO yet and enrichment ideas for those who have. Then, as with all mastery lessons, the whole class moves on to the next "small step", with the guides showing where each of these mathematical small-steps lives in the grand scheme of things and how concepts progress. The concepts of Concrete, Pictorial and Abstract representations are used throughout and aren't just limited to a progression of C to P to A. Students are encouraged to make links between different types of representations constantly — whatever the topic, whatever the age-group (concrete representations should never be limited to younger students). In so doing, a firm conceptual foundation is built and students can truly master the Learning Objectives. These Teacher Guides are meaty things. You'll enjoy having them at your disposal if your school is looking to implement a Shanghai-style approach and really help your students master Maths.
WANT TO KNOW MORE?
We've certainly enjoyed working on the project and found it a challenge too. If you're a school that is interested in Shanghai-inspired maths, then do get in touch and we'll pass on your details to the team at Harper Collins.
REVIEWS AND RESOURCES
Check out this PDF review from Teach Primary (November 2017)
Spread the word:


Share
So, what do you think?