May 26, 2014
Category: Ideas Tags: behaviour, downloads, motivation, video
In the marathon that is the school year, where's the finishing tape?
As so much time and effort is spent coaching and coaxing students through their SATs / end-of-term assessments / end-of-year exams, it's only natural to breathe a sigh of relief when they're over. And so, in the run-up to the end of the school year, there can be a definite lull in proceedings. In effect, though, these tests can be a false finishing tape and it can come as a shock for some students to find that school expectations are the same and there's still running to be done.
We used to teach Year 6 and keeping the momentum going after SATs required effort. It was a great time of year, but had the potential to be difficult too (if you're in a similar position, you'll appreciate our SATs All Folks! resources…)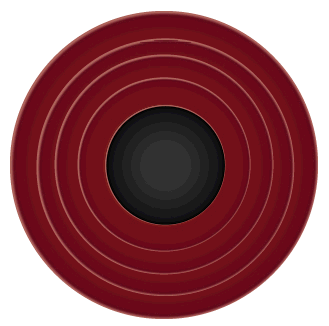 Keeping on top of behaviour and attitude is tricky when some of your students see themselves as too old for their school (or grade) and ready to move on. That's why transition activities are so useful. Speaking to secondary colleagues reveals a similar thing — there's often an attitude shift at the end of term, especially once the oldest students are off on study leave. Everyone moves up a year in their minds. Again, behaviour can be an issue for those left behind. We read a challenging quote recently that reminded us that "if we (teachers) show any signs of letting up with the end in sight, we're not to be surprised if our students do too" [brackets added]. It's up to us to be pacemakers.*
*Which is, from experience, not always easy to do — especially when you've been up half the night before and have just handed in your last student report.
And so, here's a little video we made to help you encourage your students — whatever their age — to finish strong. Please use it to motivate your class / school, as an assembly theme or even in your INSET! You can download it below and we'd love to hear how it gets used.
As with our other videos, feel free to download this one for classroom/assembly use. If you do get positive attitudes as a result, we'd love to hear about it. You can download the video by right-clicking here [if you left-click it, it should play on a blank screen, which might also be useful to you!]. If there is enough demand, at some point we will you a complete 'Finish Strong' resource. We'll see…
LIKE WHAT WE STAND FOR?
If our ethos chimes with you, do take a look at our resources — either separately or as part of our Outstanding Teaching Pack (if you're a sparky US educator, you'll prefer the US version). They're used by primary/elementary and secondary/high schools worldwide to show students, parents and visitors just what matters in your classroom or school.
Our post-SATs resources can be found here.
And if you want to find similar videos, check out our Sparky TV page where most are housed.
Spread the word:


Share
So, what do you think?
can we have a finish strong poster please!