Apr 25, 2012
Category: Ideas Tags: activity, books, creative writing, poetry
We've been meaning to blog about this idea for a while. Book Spine Poetry is a great way to promote poetry, particularly with those who can't always find the right words… The "right words" are just sitting on your class bookshelf, waiting to be used.
Here are our attempts using the books we had to hand. They're a little random (you'll have to imagine Grandad squinting through his bifocals, racing to choose from all the saveloys and pies on offer in poem 4!), but that's the beauty of Book Spine Poetry — anything goes!
Things That Go Bump In The Night
An Inspector Calls On A Sparky Class
So Many Pies, So Little Time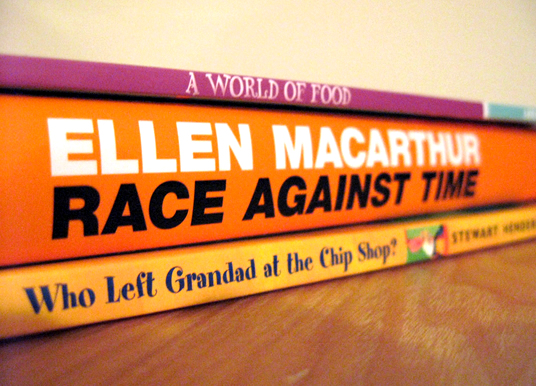 We'd love to hear your attempts at Book Spine Poetry. Either type in your poems (including authors) here or send in your pics to contact(at)sparkyteaching(dot)com and we'll put them on the site!
And when you've exhausted all possibilities, we're pretty sure there's a future in CD Spine Poetry too!
Spread the word:


Share
So, what do you think?